Andaman and Nicobar Islands is the most romantic refuge for sea lovers, honeymoon couples and even for family outings. Here I am with my Andaman and Nicobar Islands travel experience and some beautiful pictures of Andaman and Nicobar caught me.
Andaman and Nicobar Islands is one of my favorite destinations especially if you are a sea lover and love water sports, than this island is for you. It is a perfect holiday destination for a honeymoon, adventure or even to explore the countryside. You can enjoy lots of activities or just watch the sunset or sunrise in peace.
About Andaman & Nicobar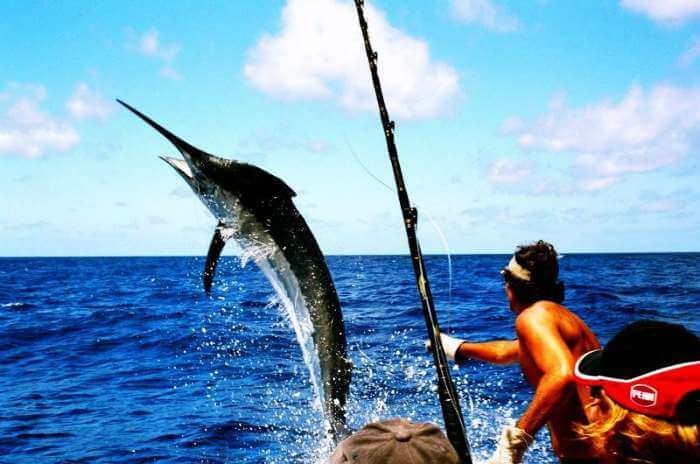 Andaman & Nicobar Islands are a group of over 572 islands, which makes it a dream destination for eco-friendly tourism. Tourists can visit Andaman group of islands Nicobar group of islands is out of reach for any kind of tourism activities, because a majority of people living in the Nicobar Tribal who do not like the interference of outsiders. The capital of Andaman & Nicobar Islands Port Blair and major languages spoken here is Bengali, Hindi, Malayalam, English, Tamil, Nicobarese and Telugu.
The climate in Andaman & Nicobar Tropical and humid weather. There is no winter season on the islands. The rainy season occurs twice a year, Southwest monsoon in mid-May to September, and northeastern monsoon in November to January. The best time to visit the Andaman & Nicobar Islands is between November and April, when the weather is pleasant and less humid, so you can enjoy your holiday.
Andaman & Nicobar Islands have world class beaches, beautiful coral reefs, lush green rainforests, an active volcano, and rich flora and fauna. The beautiful sandy beaches of Andaman & Nicobar Islands are lined with coconut and palm trees. It is clear sea water offers excellent opportunities for water sports like snorkeling, scuba diving, glass boat, Jet Ski Ride are the real attractions.
Getting Andaman & Nicobar
You can reach Andaman tow-only by air or by sea. In my opinion, by plane is the fastest and comfortable state to travel this beautiful island, but if you are looking for some cheap options so general passenger can choose whether they offer no luxuries and take about 3-4 days to reach Port Blair, which makes it a little difficult to travel.
Getting Andaman & Nicobar Islands by air – Andaman the only airport is Vir Savarkar Airport in Port Blair connected to Chennai and Calcutta by air. Many airlines like Indian Airlines, Go Air, Jet Airways and many more offers daily flights to reach Port Blair. can be taken Flights to Port Blair from Delhi, Chennai, Kolkata and Bhubaneswar. Direct flights Kolkata, Bhubaneswar and Chennai take about 2.5 hours while flights from Delhi fly from Chennai or Kolkata take about 5 hours in total. Connecting flights are also available from Pune, Mumbai and Bangalore.
Getting Andaman & Nicobar Islands by ship – You can use the regular passenger services (three to four races each month) to Port Blair from Chennai, Kolkata, Visakhapatnam and back. The journey takes about 50 to 60 hours and the ship normally berths at Port Blair for about two to four days. The Andaman and Nicobar Administration has introduced a single window system for the purchase of a class of ship and ferry tickets from any counter entire STARS (Ship Ticketing Advance Reservation System) network.
Places to visit in Andaman Island
There are many beautiful sandy beaches in Andaman equipped with luxury to budget accommodation. You can visit lots of places and the island to enjoy the serene beauty of this beautiful island. Some of my personal favorites are described below.
Cellular Jail called Kala Pani in Port Blair is connected to the freedom struggle of India. It is used by the British in particular exile political prisoners to keep them away from any free moment. Cellular Jail is declared as a National Memorial to pay tribute to our great freedom fighters that increase their votes against the British rule. Some of the famous inmates in Cellular jail was Vinayak Damodar Savarkar, Dr. Diwan Singh Kalepani, Bhai Parmanand, Yogendra Shukla, Batukeshwar Dutt and Maulana Ahmadullah always raise their voice against the prison authorities behave prisoners. It's the must have visited all feel an attachment to the hard work of our freedom fighters. You can enjoy the light and sound show in the evening depicts the history of the struggle for our freedom fighter in Cellular Jail. Admission to the Cellular Jail is Rs 30 / – and the light and sound show entry fee for adult is Rs. 50 / –
Mahatma Gandhi Marine National Park, Wandoor as the name implies, the view of marine life in Andaman. You can experience the fascinating world of coral, 300 species of coral reef fish, starfish, sea cucumbers, dolphins, turtles and sharks in their natural environment. Some lucky visitors can also see the endangered dugong (sea cow). Tropical rainforest in the park is rich in many birds and mammals spices like Andaman pigs, civet cats, and bats. Birds like Andaman teal, whistling teal, parakeets and tore horn is common to vision.
Rajiv Gandhi Water Sports Complex offers unforgettable water sports such as joy riding speed boats, Jet Ski & Banana rides. Boating from water complex up to Ross Island is an exciting experience. You can enjoy the artificial waterfalls here.
Havelock Island is the group of the island with beautiful white sand beaches. It is a paradise for water sports lover you can enjoy diving, snorkeling, bird watching, game fishing kayaking and more. Havelock associated with sea and air from the capital Port Blair. Radhanagar Beach, Vijaynagar Beach, Elephant Beach and Kalapather Beach are some of the famous beaches to enjoy sunbathing, sunrise or sunset view.
Neil Island one of my personal favorite island in the Andaman is a small and beautiful island. You do not need to go to sea to see the coral reefs or marine life, the water is so clear here that you can see all these from the shore too. Lakshmanpur beach, Bharatpur Beach, Sitapur Beach are some beautiful beaches to visit in Neil Island. Sir Hugh Rose Island is locally known as 'Chhota' Neil ('Small' Neil) has been declared a wildlife sanctuary and a turtle nesting ground, but you need permission from the Deputy Range Officer, Forest Department at Neil Island to visit this island. You can enjoy snorkeling, scuba diving, Game Fishing in Andaman , trekking, biking, sunbathing, swimming, bird watching and many more activities on Neil Island.
Baratang Island is famous for its beautiful beaches, mangrove creeks, mud volcanoes and limestone caves. You can see thousands of birds (parakeets) on Parrot Island in the evening. Obviously limestone caves are magical, and you will be surprised to see these natural creations here.
Twin Islands is actually two islands Ross & Smith together by a sand bank to make a single group of islands. You can enjoy beautiful beaches and pearl green water here. These islands are home to the Olive Ridley turtles, so if you are lucky and be there at the right time, you can even experience the turtle nesting.
Where to stay in Andaman & Nicobar
There are many pockets-friendly to luxury resorts and hotels in Andaman. You can choose any of them according to your choice and budget. I prefer to stay in beach resorts as they offer private beach and water sports. We stayed at the Gold Star Beach Resort in Havelock Island and Tango on Neil Island is both good and pocket-friendly. Both resorts have owned beach and pretty good service within budget.